Upcoming Event
100&Change: The Finalists Live
On December 11, 2017, 100&Change finalists will present their proposals to an in-person audience in Chicago and global audience via livestream. PBS NewsHour Weekend Anchor and weekday Senior Correspondent Hari Sreenivasan will host the event.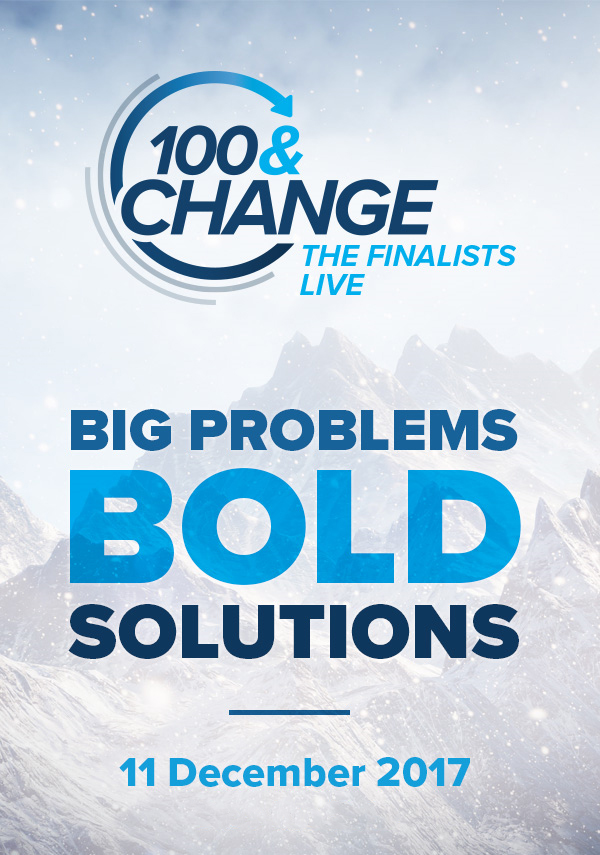 Following the presentations, finalists will hold break-out sessions allowing for small group interactions with each team. Prospective donors can also request one-on-one meetings with finalists and/or semi-finalists. The day will end with a networking reception for all event attendees.
MacArthur's Board of Directors will select the recipient, and later announce the winner of a $100 million grant to solve a critical problem of our time.
Share your contact information if you are interested in learning more.