Past Event
Building Chicago's Inclusive Economy
June 28, 2017
4:30 p.m. - 6 p.m.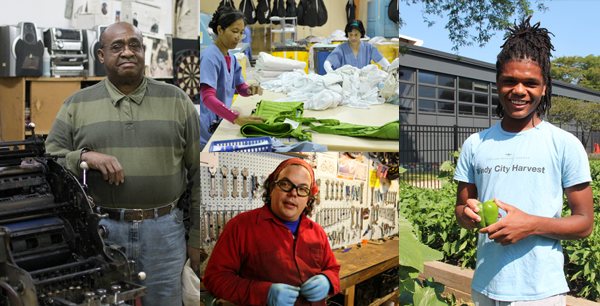 How can we all grow Chicago's economy to be more inclusive, and provide fairer, more equitable access to opportunity?
Theresa Mintle, President & CEO, Chicagoland Chamber of Commerce
Lyneir Richardson, co-founder and CEO, Chicago TREND
Juan Salgado, Chancellor, City Colleges of Chicago
Bob Weissbourd, Nonresident Senior Fellow at the Brookings Institution Metropolitan Policy Center
Moderator: Monica Davey, Chicago Bureau Chief, The New York Times
Welcoming remarks: Julia Stasch, President, John D. and Catherine T. MacArthur Foundation
Space is limited and RSVP is required.
A reception will follow the panel discussion. Video of this event will be posted to the MacArthur website about a week after the event.