Past Event
Preview Screening of "Command and Control"
March 30, 2016
6:45 p.m. - 9:30 p.m.
The E Street Cinema
555 11th St. NW
Washington, DC
Map this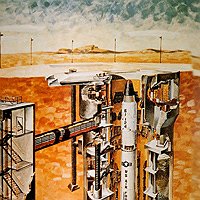 Command and Control is a documentary thriller that focuses on the long-hidden story of a deadly accident at a Titan II missile complex in Damascus, Arkansas in 1980. Based on the critically acclaimed book of the same title, Command and Control exposes the terrifying truth about what can happen when the weapons built to protect us threaten to destroy us. Join special guests Mark Samels, Executive Producer of American Experience; U.S. Sen. Ed Markey (R-Mass); Sam Nunn, co-chairman and CEO of the Nuclear Threat Initiative; Robert Kenner, writer, producer, and director; and Eric Schlosser, producer and author of the Command and Control, at this invitation only event.
This event is now sold out and no further RSVPs are being accepted.