From time to time, I share my thoughts about how MacArthur is navigating an evolving local, national, and global context. I try to say something new, perhaps insightful, but always with optimism that the world can be a better place.
This time, my focus is on our mission, on our commitment to building a more just, verdant, and peaceful world, and I am concerned.
In breathtaking convergence, bedrock values, longstanding alliances, workable regimes, standards of decency and care, scientific consensus, and much more are under attack. As philanthropy rushes to respond to new imperatives, or doubles down on longstanding priorities that matter even more today, I find myself eager for discussion and exchange. As we consider this extraordinary time around the world, in our country, here in Chicago, and even within MacArthur, I want to reach out, connect and learn, and work together on hard questions with no easy answers.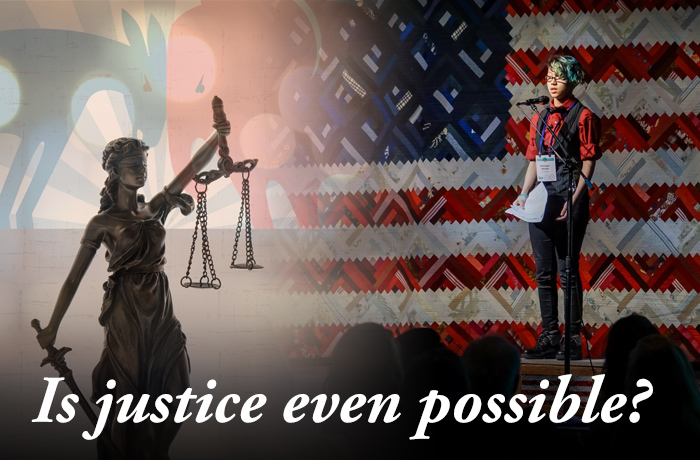 The world is more just when actions are moral, rational, equitable, and fair. MacArthur's mission of a more just, verdant, and peaceful world leads with justice; without it, universal human dignity, equitable opportunity, and shared prosperity are not possible. Of course, we are not alone in our concern for justice. In one of many examples, a fellow foundation leader has urged us all to reject the seduction of a great America and actively pursue an America that is just.
And yet, how does one forge a path toward justice in a political and policy environment that has unleashed inner demons and accelerated a decline in trust in institutions of all kinds and in those who lead them? Ubiquitous platforms that hold the promise of community, collaboration, and constructive engagement also foster a free market of unbridled rhetoric. Protected by anonymity, and increasingly in the open, people are encouraged to express their hatreds and insecurities, to assert their individual or tribal interests. Antipathy toward others is celebrated as candor, and, in a world of digital intimacy, and even in the public square, we have become strangers without connection.
Some believe that the way to defeat us is to manipulate and divide us. If we do not see humanity in each other, we do not need enemies. We will attack strangers and our neighbors ourselves.
I am wondering if justice is possible without three foundational imperatives: a commitment to the common good; empathy and recognition of our shared humanity; and investment and trust in the institutions of accountability.