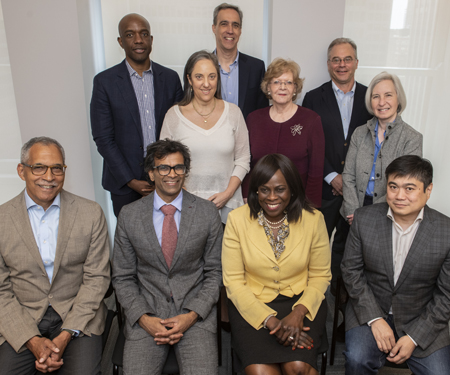 ---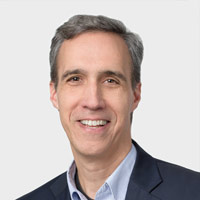 Daniel Huttenlocher, founding Dean and Vice Provost of Cornell Tech, was elected to chair the Board of Directors effective January 1, 2018. He has served on the board since January 2010. Huttenlocher helped found Cornell Tech, the technology graduate school created by Cornell University in New York City. He has a mix of academic and industry background, having worked at the Xerox Palo Alto Research Center (PARC) and served as CTO of Intelligent Markets. He currently serves on the boards of Corning Incorporated and Amazon.com. A faculty member at Cornell for over two decades, he has received a number of awards for his research and teaching. A former member of MacArthur's Science Advisory Committee, he grew up in Chicago.
Mr. Huttenlocher is chair of the Nominating Committee and also is a member of all other committees.
---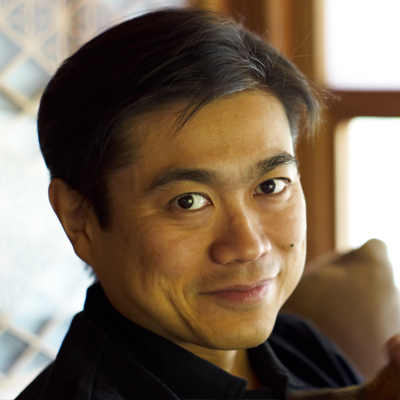 Joi Ito is the Director of the Media Lab at the Massachusetts Institute of Technology. Previously, Dr. Ito was an Internet entrepreneur and early investor in numerous new tech ventures, including Flickr, Kickstarter and Twitter. His current interests include the ethics of artificial intelligence, distributed cryptographic systems and methods for tackling complex problems such as climate, societal inequity and health.
Dr. Ito serves on the boards of The New York Times Company, The Knight Foundation and is the board chair of PureTech Health.
At the MacArthur Foundation, he is a member of the Budget and Compensation Committee and the Institutional Policy Committee.
---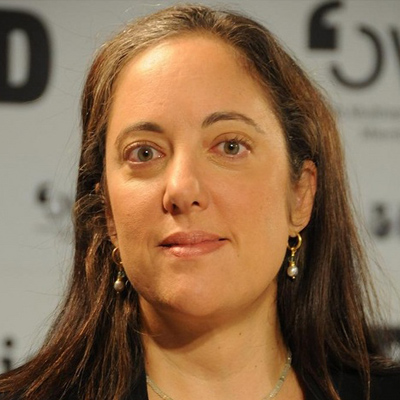 Julie T. Katzman is Executive Vice President of the Inter-American Development Bank. Since 2010, as its chief operating officer, Katzman has overseen the Bank's efforts to help Latin American and Caribbean countries reduce poverty and inequality by financing sustainable development in the region. As COO she is particularly focused on furthering the IDB's emphasis on results and improving access and availability of these results as a way to bring the Bank's achievements to a larger audience and strengthen the case for development. Previously, she served as General Manager of the Multilateral Investment Fund, which provides grants that support private sector-led development benefiting the poor. Earlier in her career, Katzman was a founder of Violy, Byorum & Partners, an investment bank focused on Latin America.
Ms. Katzman is chair of the Audit Committee, and is a member of the Investment Committee and the Nominating Committee.
---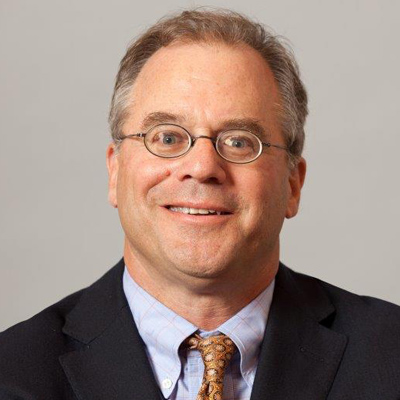 Paul Klingenstein's career has been focused on driving change, largely in healthcare, through both private sector and philanthropic strategies. In 1999, he founded Aberdare Ventures, a San Francisco venture capital firm focused on investing in people and technology to improve the quality and efficiency of healthcare. He is a former and current director of numerous healthcare technology companies at various stages of development, both private and public. Prior to forming Aberdare, Paul led the healthcare investing team at Accel Partners and worked at Warburg Pincus and at the Rockefeller Foundation.
In addition to MacArthur, he serves on the boards of The Campaign Legal Center and The London School of Hygiene and Tropical Medicine. He is a founding board member of Nia Tero, a new organization dedicated to supporting indigenous people and the guardianship of their ecosystems. Earlier, he was involved at the formation and served as board chair of IAVI – a global public-private partnership working to accelerate the development of vaccines to prevent HIV infection.
Paul is also interested in sustainable farming and ranching, and in conserving wildlife migrations and biological diversity; he works to apply best practices on his family ranch in Wyoming where he is an enthusiastic fisherman and backcountry pilot.
He received his AB in Anthropology from Harvard and his MBA from the Stanford Graduate School of Business.
Mr. Klingenstein is chair of the Investment Committee, a member of the Budget and Compensation Committee, and the Nominating Committee.
---

Dr. James Manyika is a senior partner at McKinsey & Company and chairman of the McKinsey Global Institute (MGI). Based in Silicon Valley for over 20 years, James has worked with the chief executives and founders of leading tech companies. He also leads research on the digital economy, AI, Future of work and globalization. James was appointed by President Obama as vice chair of the Global Development Council at the White House, and by Commerce Secretaries to the Digital Economy Board and Innovation Advisory Board.
He serves on boards including Council on Foreign Relations, MacArthur Foundation, Hewlett Foundation, the Broad Institute of MIT and Harvard. He is a Distinguished Fellow of Stanford Human-Centered AI Institute, a fellow at DeepMind. He has been elected fellow of the American Academy of Arts and Sciences, and of the Royal Society of Arts.
James was a non-resident senior fellow of the Brookings Institution in Economic Studies.
James was on the faculty at Oxford, a member of the Robotics Research Lab, a fellow of Balliol College, Oxford, a visiting scientist at NASA Jet Propulsion Labs, and a faculty exchange fellow at MIT. A Rhodes Scholar, James received his DPhil. MSc. MA. from Oxford in AI and Robotics, Computation, BSc from University of Zimbabwe.
---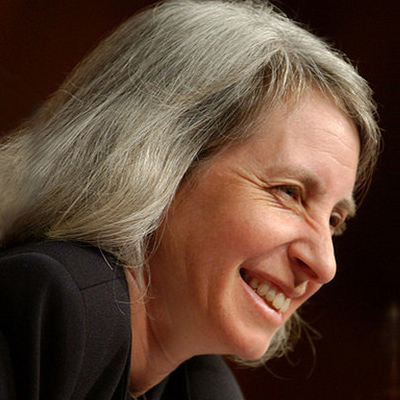 Martha Minow is the 300th Anniversary University Professor at Harvard University and the former dean of Harvard Law School, where she has taught since 1981. Her courses have included constitutional law, international criminal justice, civil procedure, family law, education law, jurisprudence, law and education, nonprofit organizations, and the digital revolution. She is an expert on human rights and advocacy for members of racial and religious minorities and for women, children, and persons with disabilities.
Ms. Minow is Vice-Chair of the board of the Legal Services Corporation, a bi-partisan, government-sponsored organization that provides civil legal assistance to low-income Americans. She is a member of the boards of the Advantage Testing Foundation, the CBS Corporation, the MacArthur Foundation, the Russell Sage Foundation, and the SCE Foundation. A fellow of the American Academy of Arts & Sciences since 1992, Minow also writes and teaches about privatization, military justice, and ethnic and religious conflict.
Ms. Minow is chair of the Budget and Compensation Committee and is a member of the Audit Committee and Nominating Committee.
---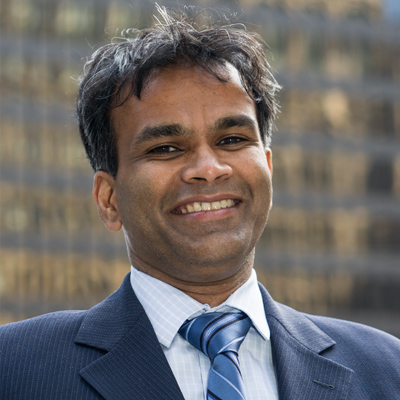 Sendhil Mullainathan is a Professor of Economics at Harvard University and a Cornell Tech Fellow. He helped co-found a non-profit to apply behavioral science to social problems (ideas42), a center to promote the use of randomized control trials in development (the Abdul Latif Jameel Poverty Action Lab) and has worked in the government in various roles, including most recently as Assistant Director of Research at the Consumer Financial Protection Bureau. He was named a MacArthur Fellow in 2002.
Mr. Mullainathan has produced a diverse set of research in behavioral economics: the impact of poverty on mental bandwidth; whether CEO pay is excessive; using fictitious resumes to measure discrimination; showing that higher cigarette taxes makes smokers happier; modeling how competition affects media bias; and a model of coarse thinking. His latest research focuses on using machine learning and data mining techniques to better understand human behavior.
Mr. Mullainathan is a member of the Audit Committee and the Investment Committee.
---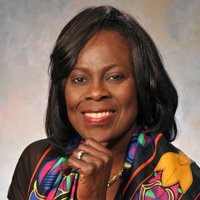 Dr. Olufunmilayo Falusi Olopade, a practicing medical oncologist, is Walter L. Palmer Distinguished Service professor of medicine and director of the Center for Clinical Cancer Genetics and Global Health at The University of Chicago. Her innovative research in women's cancers showed that women of African ancestry can be genetically susceptible to a particularly aggressive form of breast cancer. Her work to change the way doctors screen and treat underserved women for breast cancer earned her a MacArthur Fellowship in 2005.
Professor Olopade has received numerous honors and awards, including honorary degrees from Bowdoin, Princeton, North Central and Dominican universities. She is an elected member of numerous honor societies including the National Academy of Medicine, American Academy of Arts and Sciences and the American Philosophical Society. She served for six years as a member of the National Cancer Advisory Board under the Obama Administration and currently serves on the board of directors for the Lyric Opera of Chicago and two Chicago-based healthcare companies, Cancer IQ and Tempus.
She is a member of the Budget and Compensation Committee and the Institutional Policy Committee.
---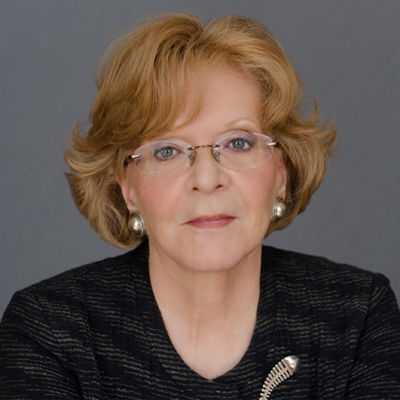 Julia Stasch is the President of the John D. and Catherine T. MacArthur Foundation. Formerly, as Vice President of U.S. Programs, she was responsible for US grantmaking, including community and economic development, housing, the justice system, digital media and learning, and projects on social and economic policy issues. Prior to joining the Foundation, she worked for the City of Chicago, first as Commissioner of the city's Department of Housing and then as Chief of Staff to Mayor Richard M. Daley. She is a summa cum laude graduate of Loyola University, and has a master's degree from the University of Illinois at Chicago.
As President of the Foundation, she serves ex-officio on all board committees of the Foundation.
---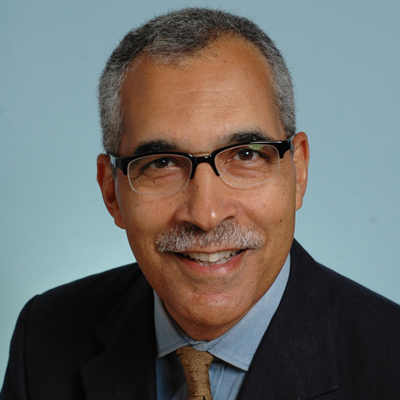 Claude M. Steele is an American social psychologist and a Professor of Psychology at Stanford University.
He currently serves as the Chair of the Russell Sage Foundation Board of Directors. Mr. Steele is a Fellow for both the American Institutes for Research and the American Academy of Political and Social Science, and serves on the Advisory Council of the MIT Media Lab. He is a member of the American Academy of Arts and Sciences, the National Academy of Sciences, the National Science Board, the National Academy of Education, and the American Philosophical Society.
He previously served as the Executive Vice Chancellor and Provost at UC Berkeley, the I. James Quillen Dean for the School of Education at Stanford University, and as the 21st Provost of Columbia University. Past roles also include serving as the President of the Society for Personality and Social Psychology, as the President of the Western Psychological Association, and as a member of the Board of Directors of the American Psychological Society.
Mr. Steele is chair of the Institutional Policy Committee and is a member of the Audit Committee and the Nominating Committee.
---
Updated January 2019