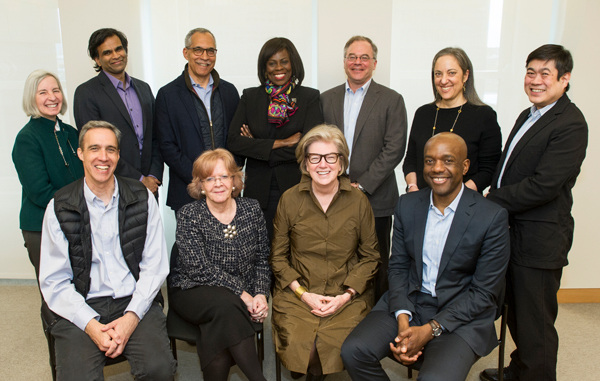 ---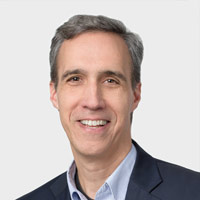 Daniel Huttenlocher, founding Dean and Vice Provost of Cornell Tech, was elected to chair the Board of Directors effective January 1, 2018. He has served on the board since January 2010. Huttenlocher helped found Cornell Tech, the technology graduate school created by Cornell University in New York City. He has a mix of academic and industry background, having worked at the Xerox Palo Alto Research Center (PARC) and served as CTO of Intelligent Markets and is currently on the board of Corning Incorporated. He has been a faculty member at Cornell for over two decades, where he has received a number of awards for his research and teaching. A former member of MacArthur's Science Advisory Committee, he grew up in Chicago.
Mr. Huttenlocher is chair of the Nominating Committee and also is a member of all other committees.
---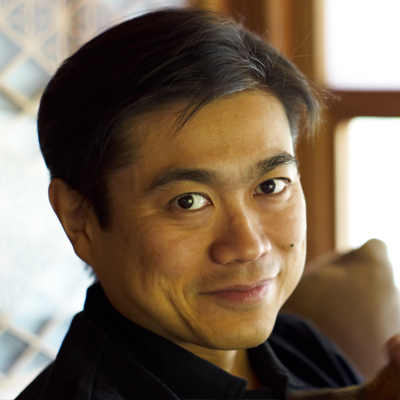 Joi Ito is the Director of the Media Lab at the Massachusetts Institute of Technology. Previously Mr. Ito was an Internet entrepreneur and an early investor in numerous companies including Flickr, Kickstarter, and Twitter. He is an advocate of Internet freedom.
Mr. Ito is a member on the boards of the Sony Corporation, The New York Times Company, The Knight Foundation, The Mozilla Foundation, and PureTech.
Mr. Ito is a member of the Budget and Compensation Committee, and the Institutional Policy Committee.
---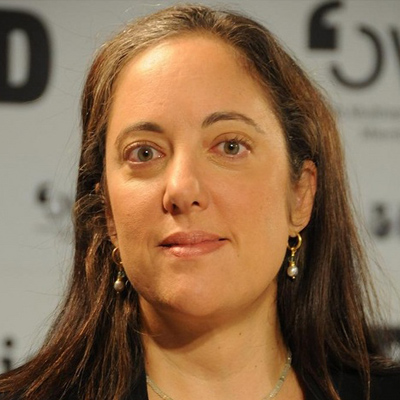 Julie T. Katzman is Executive Vice President of the Inter-American Development Bank. Since 2010, as its chief operating officer, Katzman has overseen the Bank's efforts to help Latin American and Caribbean countries reduce poverty and inequality by financing sustainable development in the region. As COO she is particularly focused on furthering the IDB's emphasis on results and improving access and availability of these results as a way to bring the Bank's achievements to a larger audience and strengthen the case for development. Previously, she served as General Manager of the Multilateral Investment Fund, which provides grants that support private sector-led development benefiting the poor. Earlier in her career, Katzman was a founder of Violy, Byorum & Partners, an investment bank focused on Latin America.
Ms. Katzman is chair of the Audit Committee, and is a member of the Investment Committee and the Nominating Committee.
---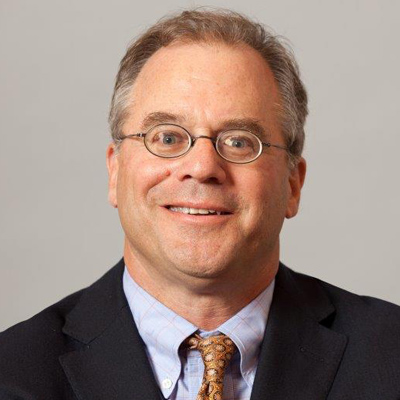 Paul Klingenstein is founder and managing partner of Aberdare Ventures, a healthcare technology venture capital firm based in San Francisco. He started the firm in 1999 after a period at the Rockefeller Foundation, where he advised on the initial public-private partnerships and impact investment funds. Earlier, he was a managing partner at Accel Partners in San Francisco, and employed by Warburg Pincus in New York.
In the late 1990s, Klingenstein advised on private sector healthcare initiatives in India, China, and Malaysia; in the late 1970s he worked as a field biologist in Tanzania, Kenya, and Uganda. He has served on the boards of various educational and nonprofit institutions, including the African Wildlife Foundation, Juma Ventures (former Chair), the Marin Country Day School, and the Taft School. He is the former Chairman of the Board of the International AIDS Vaccine Initiative, a global organization that supports discovery science, clinical testing, advocacy, and policy in support of an HIV vaccine.
Mr. Klingenstein is chair of the Investment Committee, a member of the Budget and Compensation Committee, and the Nominating Committee.
---

Dr. James Manyika is a director of the McKinsey Global Institute and senior partner and board member at McKinsey & Company. Based in Silicon Valley for 20 years, he has worked with many of the world's leading technology companies and their chief executives on strategy and innovation. He has led research on the global economy, growth and productivity, technology and the digital economy, automation and the future of work. Previously, he was on the engineering faculty at Oxford University, and a member of the Robotics Research Lab and Fellow of Balliol College, Oxford University and a faculty exchange fellow at MIT.
Manyika was appointed by President Obama to serve as vice chair of the President's Global Development Council. He serves on the boards of The Council on Foreign Relations, the Aspen Institute, the Oxford Internet Institute, MIT's Initiative on the Digital Economy, UC Berkeley's School of Information, and Harvard's Hutchins Center, including the Du Bois Institute for African and African-American Research.
He serves on the Institutional Policy Committee and the Investment Committee.
---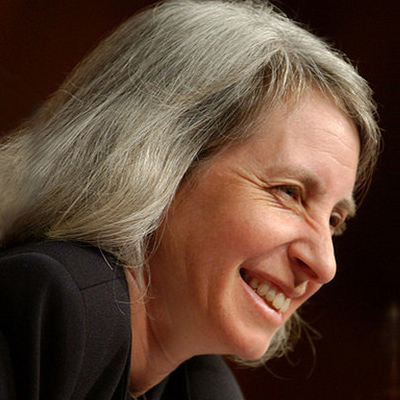 Martha Minow is the Morgan and Helen Chu Dean and Professor of Law at Harvard Law School, where she has taught since 1981. Her courses have included constitutional law, international criminal justice, civil procedure, family law, education law, jurisprudence, law and education, nonprofit organizations, and the digital revolution. She is an expert on human rights and advocacy for members of racial and religious minorities and for women, children, and persons with disabilities.
Ms. Minow is Vice-Chair of the board of the Legal Services Corporation, a bi-partisan, government-sponsored organization that provides civil legal assistance to low-income Americans. She previously chaired the board of directors for the Revson Foundation and served on the boards of the Bazelon Center for Mental Health Law, the W.T. Grant Foundation, Covenant Foundation and the American Bar Foundation. She currently serves on the boards of the Russell Sage Foundation and Facing History and Ourselves. A fellow of the American Academy of Arts & Sciences since 1992, Minow also writes and teaches about privatization, military justice, and ethnic and religious conflict.
Ms. Minow is chair of the Budget and Compensation Committee and is a member of the Audit Committee and Nominating Committee.
---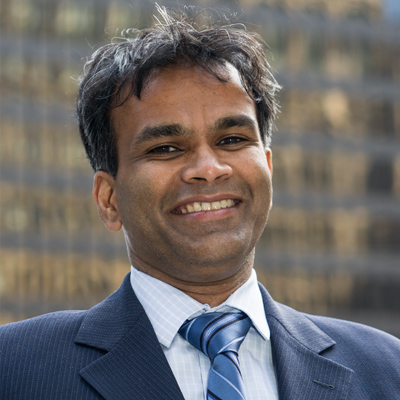 Sendhil Mullainathan is a Professor of Economics at Harvard University and a Cornell Tech Fellow. He helped co-found a non-profit to apply behavioral science to social problems (ideas42), a center to promote the use of randomized control trials in development (the Abdul Latif Jameel Poverty Action Lab) and has worked in the government in various roles, including most recently as Assistant Director of Research at the Consumer Financial Protection Bureau. He was named a MacArthur Fellow in 2002.
Mr. Mullainathan has produced a diverse set of research in behavioral economics: the impact of poverty on mental bandwidth; whether CEO pay is excessive; using fictitious resumes to measure discrimination; showing that higher cigarette taxes makes smokers happier; modeling how competition affects media bias; and a model of coarse thinking. His latest research focuses on using machine learning and data mining techniques to better understand human behavior.
Mr. Mullainathan is a member of the Audit Committee and the Investment Committee.
---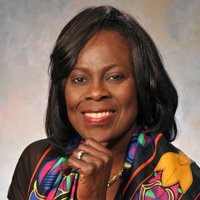 Dr. Olufunmilayo Falusi Olopade directs the Center for Clinical Cancer Genetics and is Dean for Global Health and Walter L. Palmer Distinguished Service Professor of Medicine and Human Genetics at The University of Chicago. She works on innovative strategies for comprehensive cancer risk assessment and prevention based on evolving understanding of genetic and non-genetic factors in individual patients with a particular focus on women of African ancestry across the Diaspora. She was named a MacArthur Fellow in 2005.
Dr. Olopade has received numerous honors and awards, including honorary degrees from North Central, Dominican, Bowdoin, and Princeton universities. She is an elected member of the Association of American Physicians, National Academy of Medicine, American Academy of Arts and Sciences, and the American Philosophical Society. She currently serves on the board of directors of Susan G. Komen, Cancer IQ, and the Lyric Opera of Chicago.
She is a member of the Budget and Compensation Committee and the Institutional Policy Committee.
---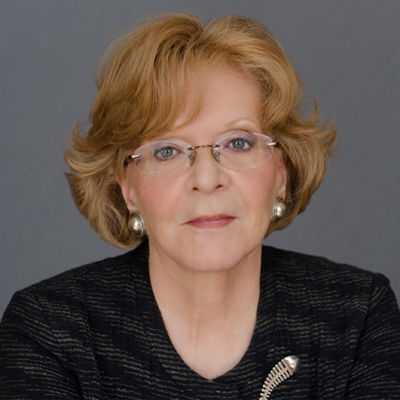 Julia Stasch is the President of the John D. and Catherine T. MacArthur Foundation. Formerly, as Vice President of U.S. Programs, she was responsible for US grantmaking, including community and economic development, housing, the justice system, digital media and learning, and projects on social and economic policy issues. Prior to joining the Foundation, she worked for the City of Chicago, first as Commissioner of the city's Department of Housing and then as Chief of Staff to Mayor Richard M. Daley. She is a summa cum laude graduate of Loyola University, and has a master's degree from the University of Illinois at Chicago.
As President of the Foundation, she serves ex-officio on all board committees of the Foundation.
---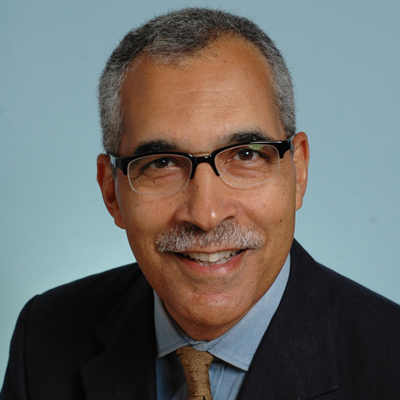 Claude M. Steele Claude M. Steele is the Executive Vice Chancellor and Provost of the University of California, Berkeley. He previously served as the I. James Quillen Dean for the School of Education at Stanford University and Provost of Columbia University and as the Director of the Center of Advanced Study in Behavioral Sciences at Stanford University. His research interests include how people cope with threats to their self-image and how group stereotypes, especially as they affect minorities and women, can influence intellectual performance and patterns of academic achievement.
Mr. Steele is on the board of directors of the Russell Sage Foundation and the National Science Foundation. He is a member of the American Academy of Arts and Sciences, the National Academy of Education, the National Academy of Sciences, and the American Philosophical Society.
Mr. Steele is a member of the Audit Committee, Institutional Policy Committee, and the Nominating Committee.
---
Updated February 2018