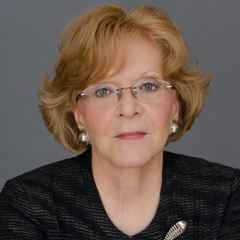 Julia Stasch
MacArthur Foundation President
2014-2019
Former Chief of Staff to Mayor Richard M. Daley and Housing Commissioner for the City of Chicago
Julia Stasch narrowed the Foundation's focus for greater impact. She advanced the notion of "Big Bets," or significant and urgent investments to achieve transformative change in areas of profound concern. She also led the creation of 100&Change, a groundbreaking global competition for a single $100 million grant to enable real and measurable progress in solving a critical problem of our time. Stasch standardized and implemented a more rigorous process for developing and evaluating grantmaking strategies, and she changed the way the Foundation staffs its programs by instituting a collaborative, team-based structure that brings together the diverse expertise and needed capacities to each field of MacArthur's work. As part of living the Foundation's mission of a more just, verdant, and peaceful world, Stasch charged MacArthur staff to lead with a commitment to justice in grantmaking and operations through the "Just Imperative."
---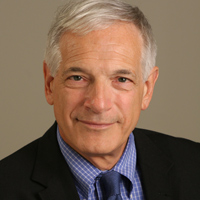 Robert L. Gallucci
MacArthur Foundation President
2009–2014
Former Dean of Georgetown University's Edmund A. Walsh School of Foreign Service
Robert L. Gallucci changed the Foundation's culture and practices, embedding assessment in all programs to ensure their impact and giving the professional staff the freedom to apply their talents. He initiated a new area of grantmaking to strengthen American democracy at a critical and challenging time for the nation, and he launched the discovery grants process to spur innovative new ideas.
---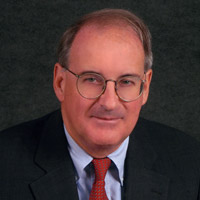 Jonathan F. Fanton
MacArthur Foundation President
1999–2009
Former President of New School University
Jonathan F. Fanton deepened investment in some of the Foundation's most promising areas of work including human rights and international justice, juvenile justice, affordable housing, and community and economic development. He sought out and supported major new ideas, such as the Encyclopedia of Life and the Law and Neuroscience Project, and emphasized fewer grants but for larger amounts and longer periods of time to increase the impact of MacArthur's grantmaking.
---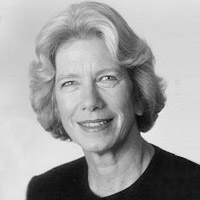 Adele S. Simmons
MacArthur Foundation President
1989–1999
Former President of Hampshire College
Adele E. Simmons established the Foundation's global reach, opening offices in Russia to strengthen universities and policy institutes, and launching the Population Program with field offices in Mexico, Nigeria, Brazil, and India. She increased collaboration with other foundations, completed the transfer of management from the board to the staff, and combined nine separate Foundation programs into four — international, domestic, General, and Fellows.
---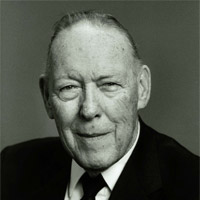 John E. Corbally
MacArthur Foundation President
1979–1989
Former President of the University of Illinois
As board member, and later as president, John E. Corbally helped shape the Foundation's intellectual, scientific, and research tone through early programs including the MacArthur Fellows, support for public radio, and investments in peace and security, mental health, and the environment. He also steered the board through the process of divesting Bankers Life and Casualty assets.