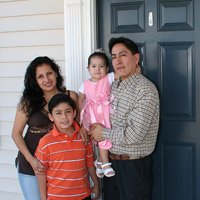 Like grants, program-related investments are used to support organizations, projects, or commercial ventures that fulfill recognized charitable purposes, such as child-care centers serving low-income families, affordable housing, and arts organizations. However, unlike grants, PRIs are designed to be repaid with a modest amount of interest or other financial return. From 1986 through 2009, MacArthur awarded PRIs totaling $377 million to 214 recipients in the U.S. and abroad.
Since the program began, the Foundation has received more than $140 million in interest payments and repaid principal. Most of MacArthur's program-related investments go to mission-driven loan funds and nonprofit housing organizations committed to increasing economic opportunity and strengthening low-income communities across the U.S. PRIs also have been used in other areas of the Foundation's grantmaking, including women's health, environmental conservation, and independent media.
Get the complete grantmaking details by downloading the information sheet below.
Grantee Profile: Community Investment Corporation, Greater Minnesota Housing Fund, Gulf Coast Housing Partnership, Iowa Finance Authority, Maryland Department of Housing and Community Development, Mercy Housing Lakefront, National Church Residences, National Community Stabilization Trust, Neighborhood Housing Services of Chicago, Network for Oregon Affordable Housing, Opportunity Finance Network