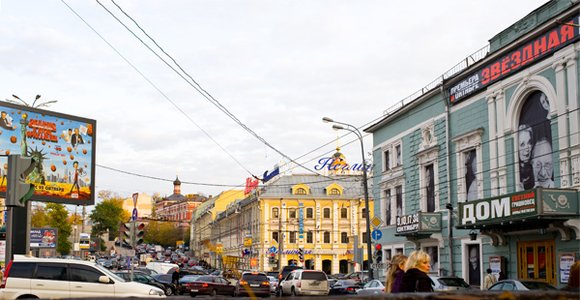 The MacArthur Foundation's grantmaking in Russia supports universities and other institutions engaged in scholarly research and training, and promotes the development of effective human rights protections.
At A Glance
MacArthur's grantmaking began in Russia in 1991; the Foundation opened its Moscow office in 1992. Since then, MacArthur has awarded grants totaling nearly $179 million to institutions and individuals in Russia.
The Foundation currently makes two types of grants in Russia: grants for universities and scholarly infrastructure, and for human rights.
MacArthur is committed to carrying out this work in a spirit of deep respect for our Russian colleagues and partners, and trust in the creative energies of the Russian people.
MacArthur's presence in Russia not only provides financial resources for worthy projects and institutions, but also helps demonstrate the possibilities for international cooperation and meaningful partnerships between private and public institutions.
Get the complete grantmaking details by downloading the information sheet below.