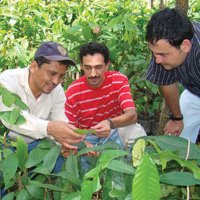 Overview
From 2007 to 2012, the Foundation invested approximately $17 million to create a new global master's degree program – the Master's in Development Practice (MDP) – to train a new generation of development practitioners with the technical and practical skills necessary to diagnose and address the interlinked global problems of sustainable development and poverty. This program was designed as a time-bound initiative for the Foundation. The Foundation commissioned this evaluation to examine the quality and strength of the individual programs and Global MDP Association, the capacity of the Global MDP Secretariat to support the Association, the demand for the program as demonstrated by the quantity, quality and caliber of students attracted, and the future viability, sustainability, and replicability of the MDP model at other institutions of higher learning.
Methods
The evaluation team used a mixed method approach for this formative evaluation, drawing upon an online survey of MDP institutional leaders designed for the evaluation, targeted in-depth interviews with MDP directors, program staff and students, and an extensive review of documents related to the inception and implementation of the initiative.
Findings
A sample of findings from the report follow:
Twenty-two full MDP degree programs were in operation, with two more poised to launch in the fall of 2013.
Institutions offering an MDP degree program formed the Global MDP Network (or the Global Association of MDP Programs) providing a platform for sharing ideas, experiences, and expertise.
All MDP students from across the world participated synchronously in a "Global Classroom" via video connections.
A Secretariat coordinated all components of the initiative. The Secretariat provided vital operational and programmatic support to the initiative and its components. It had been largely responsible for keeping the Network going.
At the time of the evaluation, one program had graduated two cohorts of students, and 10 programs had graduated one cohort. A total of 1,154 students had enrolled in MDP programs since the launch of the first program; 376 of them had graduated.