MacArthur Fellows / Meet the Class of 2002
Colson Whitehead
Writer
Brooklyn, NY
Age: 32
Published September 25, 2002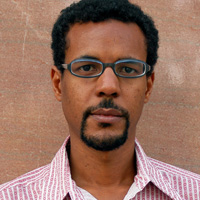 Colson Whitehead is a young fiction writer who has already published two well-received novels, The Intuitionist and John Henry Days. His first novel demonstrated his skill as an engaging storyteller and a bold experimental writer whose social and philosophical themes speak to the heart of American society. His more recent novel, John Henry Days, solidifies his position at the front ranks of the new generation of writers. This novel, about the life and myth of folk hero John Henry, is a complex, multilayered work of social commentary, folkloric analyses, historical criticism, and contemporary humor. It echoes and expands on the virtues of his first novel: original, descriptive prose, grand conception, each based on an African-American character surrounded by a threatening or potentially threatening white world. His range of characters and sweep of time are impressive, as are the beautifully rendered scenes illustrating the running theme of the individual's freedom. While racial politics are central to John Henry Days, Whitehead shows how these issues affect everyone, regardless of race. The book, seemingly about the dilemma of race, is also about the dilemma of humanity. His willingness to take the intellectual risks necessary to expand the boundaries of contemporary writing characterizes his approach to fiction, foreshadowing further contributions to American literature.
Colson Whitehead received a B.A. (1991) from Harvard University. Prior to the publication of his first novel, he worked for several years as a freelance journalist and as a television critic for The Village Voice. He is the author of The Intuitionist (1998) and John Henry Days (2001). Whitehead is the recipient of a Whiting Writers' Award (2000) and a New York Public Library Young Lion's Fiction Award (2002).
Photos
Hi-res photos for download. Photos licensed under a Creative Commons license. Courtesy of the John D. & Catherine T. MacArthur Foundation. Right-click on the links below to save the file to your computer.
Colson Whitehead In the Media
About the Fellows Program
The MacArthur Fellows Program awards unrestricted fellowships to talented individuals who have shown extraordinary originality and dedication in their creative pursuits and a marked capacity for self-direction. Learn More
Tami Bond, Environmental Engineer
Class of 2014