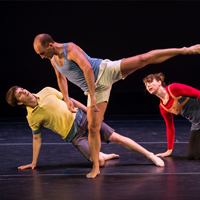 Number of borrowers: 25 small to mid-sized arts and culture organizations
Avearage amount of line credit: $68,000
Duration: 2009 to present
Geographic focus: Chicago, IL
Background
Many nonprofit organizations, particularly those in the performing arts, need to manage the uneven cash-flow that results from the timing of production costs, ticket sales, and grant and government revenue. In the fall of 2007, the John D. and Catherine T. MacArthur Foundation (the Foundation) commissioned a study to assess the challenges facing arts organizations with regard to managing cash flow, the impact on the organizations' ability to accomplish their work, and potential ways that philanthropy could address cyclical cash-flow shortage experienced by small- and mid-sized arts organizations. The Foundation also interviewed banks to learn about their challenges with underwriting loans to these organizations. The resulting March 2008 report by Gillian Darlow, Cash-flow in Arts Organizations, documented the needs of Chicago's small- and mid-sized arts and cultural non-profit organizations that often battle "frequent financial stresses and cash-flow challenges." The report highlighted that these cash-flow challenges stemmed from the seasonal nature of the business models employed by arts organizations, with cash shortfalls occurring at predictable points every year. While the report showed that each arts group managed cash shortfalls differently, they all tended to use the same set of unsustainable remedies including: (1) delaying payment of bills and sometimes staff salaries and artist fees; (2) relying on credit cards, both institutional and personal; and (3) obtaining loans from board members.
What We Evaluated
In response to the identified financial needs of small- to mid-sized arts and culture organizations in Chicago, the Foundation established the Arts & Culture Loan Fund (the Fund) in 2009. The primary objectives of the Fund are to:
Provide a financing mechanism for Chicago's arts organizations to meet short-term cash-flow needs;
Improve financial awareness and management within these groups by deepening their understanding of cash-management tools and of their own organization's budget cycles;
Help participating arts groups build their institutional credit histories to enable future independent relationships with commercial lenders.
The Fund was designed with three primary components: (1) technical assistance and initial loan screening by a technical assistance partner, namely Executive Service Corps (ESC); (2) a working capital loan program established at three commercial banks; and a (3) a Foundation-backed guarantee to incentivize those banks to participate in the Fund.
What We Learned
In 2015, we commissioned an evaluation of the Fund to understand the extent to which the program achieved its intended results. Findings from the evaluation indicate that by providing a financing mechanism to loan flexible capital to participating organizations borrowers achieved the following outcomes in the areas of operations, programs, and financial management:
Operations: For many, receiving a loan through the Fund was viewed as a "lifeline" that helped organizations sustain operations. More than 60% of the loan fund borrowers who completed the survey reported that the program helped them to manage the seasonality of their work and pay their bills. Some organizations were also able to maintain stability and programming levels in the face of uncertain or uneven grant funding when they might have otherwise been forced to scale back operations.
Programs: The majority of organizations that received assistance through the Fund reported that having access to a line of credit impacted programmatic decision-making, with 84% of respondents indicating that it helped them continue or expand existing programs.
Financial Management: The evaluation found that participation in the Fund led to new internal financial discipline for some organizations, including a richer relationship between staff and board members. In addition, the fact that organizations received a line of credit without collateral was viewed positively by other prospective lenders and gave them confidence about providing a loan in the future.