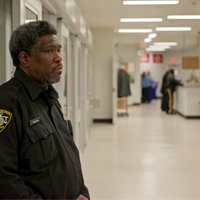 MacArthur today announced that 20 additional jurisdictions will join the Safety and Justice Challenge, a national $100 million initiative to reduce over-incarceration by changing the way America thinks about and uses jails. The jurisdictions will design and test innovative local justice reforms to safely drive down jail usage and reduce racial and ethnic disparities in their local justice systems.
The jurisdictions expand the membership of the Safety and Justice Challenge Network, a collaborative of counties, cities, and states modeling and inspiring reforms to create fairer, more effective local justice systems across the country. Through the Challenge's Innovation Fund, the 20 jurisdictions will receive support and expert technical assistance in designing and implementing local reforms. Their innovations will range in focus from crisis intervention to behavioral health to pretrial release and supervision. Projects that will receive support include gender-responsive risk and needs assessment, culture-based case management and recidivism reduction approaches, and enhanced services for people with mental illness involved with the justice system.
"Local jurisdictions are leading the way on justice reform," said MacArthur President Julia Stasch. "Demand for reform at the local level is considerable and growing, as evidenced by the number, diversity, and creativity of the applications we received. This momentum is encouraging, particularly as the federal justice reform landscape evolves and shifts."
The Innovation Fund jurisdictions expand the Challenge's reach into new states and deepen its work across the country. They include:
Adams County, CO
Allegheny County, PA
City of Atlanta, GA
Broward County, FL
Buncombe County, NC
Campbell County, TN
Clark County, NV
Dane County, WI
State of Delaware
Deschutes County, OR
Durham County, NC
East Baton Rouge Parish, LA
Lake County, IL
Minnehaha County, SD
Missoula County, MT
Polk County, IA
City and County of San Francisco, CA
Santa Clara County, CA
Summit County, OH
Yakima County, WA
The Innovation Fund jurisdictions receive short-term support of $50,000 each, are eligible for future funding opportunities, and have access to the resources, peer learning opportunities, and expertise of the Safety and Justice Challenge Network. The Urban Institute, which is managing the Innovation Fund in partnership with the Foundation, will provide expert technical assistance to the jurisdictions as they implement their plans. Key learnings and resources emerging from the Innovation Fund will be shared with and beyond the justice reform field.